DUI Defense
TRUST. EXPERIENCE. RESULTS.
DUI Defense in Marietta GA
Being arrested for DUI in the state of Georgia can be an alarming prospect, but with the right criminal defense team by your side, you may be able to beat the charges or mitigate their impact on your life. When police officers in Marietta or Cobb County make DUI arrests, they're required to follow a strict set of protocols or they risk losing their case in court. A DUI defense lawyer can review your entire case and look for deviations in procedure that could render the evidence against you inadmissible. Mounting a viable criminal defense takes time and resources, so contact an experienced DUI defense lawyer at your earliest opportunity.
Private Dui Defense Lawyers in Cobb County
If you've never been arrested before, you may never have had to retain the services of a criminal defense attorney. It may seem tempting to try to save money and just use the public defender that's offered to all accused persons, but there are several reasons why that may not be your best move.
Public defenders in busy offices, like Cobb County, are often overloaded with cases, which means that they have less time to dedicate to building your defense.
While serious, misdemeanor cases and DUIs aren't generally considered to be the most serious offenses tried in the Georgia courts. Consequently, you're likely to get a junior public defender for your DUI case.
Turnover is high in the public defender's office, as attorneys move to other sections or go into private practice. Your case file may be passed between more than one attorney before you go to trial.
Public defenders are under overwhelming pressure to settle cases before trial. That means that your attorney may try to encourage you to accept a plea that a private DUI lawyer would refuse.
Alternatively, private DUI defense lawyers offer many advantages:
A private defense attorney works solely for you, the client.
Due to the high number of DUI arrests in Georgia, private criminal defense lawyers usually have extensive experience handling these types of cases.
If you hire an experienced Cobb County DUI lawyer, they'll have an established rapport with the state prosecutors, which can help if it becomes necessary to negotiate a plea.
How a DUI Defense Lawyer Represents You
When you hire a criminal defense lawyer, everything you discuss with them is subject to attorney-client privilege. It's essential that you're as frank with your lawyer as you need to be. There are several common defenses that DUI lawyers have successfully used in the Georgia courts.
Some of these include:
Improper stop – The police must have a legal reason to stop your car. If they didn't, your entire case may be dismissed.
Lack of probable cause for arrest – The police may have believed that you were drunk at the time of your arrest, but may not have been able to gather sufficient evidence for prosecution.
Improper administration of field sobriety exercises – Field sobriety exercises are usually video recorded. If you performed the tests adequately, there are inconsistencies in the officer's report and the video, or the officer made errors in the administration of the FSEs, they may not be admissible, and your case may be thrown out.
Failure to give implied consent warning – Although you agree to a breath, blood, or urine test when you were issued your driver's license, officers are required to ask for your consent before administering a chemical test.
Inconclusive or insufficient test results – Your breath test may suggest a lower BAC (blood alcohol content) than the legal limit, which would mean that you weren't legally intoxicated at the time of the arrest.
Failure to maintain equipment – Police must maintain meticulous records of the maintenance and calibration of their equipment. In court, they must show that their breath-test equipment was operating properly on the date of your arrest.
These are just some of the strategies that a competent DUI defense lawyer can use to fight your DUI charges.
Beat Your DUI Charges in Marietta and Cobb County
If you've been arrested for DUI, it's important to secure legal representation as early as possible. A private defense lawyer can build the best criminal defense for your particular case. Contact the Marietta law office of Smith, Schnatmeier, Dettmering & Kilgo, LLP, to schedule a free initial consultation.
Related Articles
Put More than 100 Years of Combined Experience on Your Side The Personalized Attention You Deserve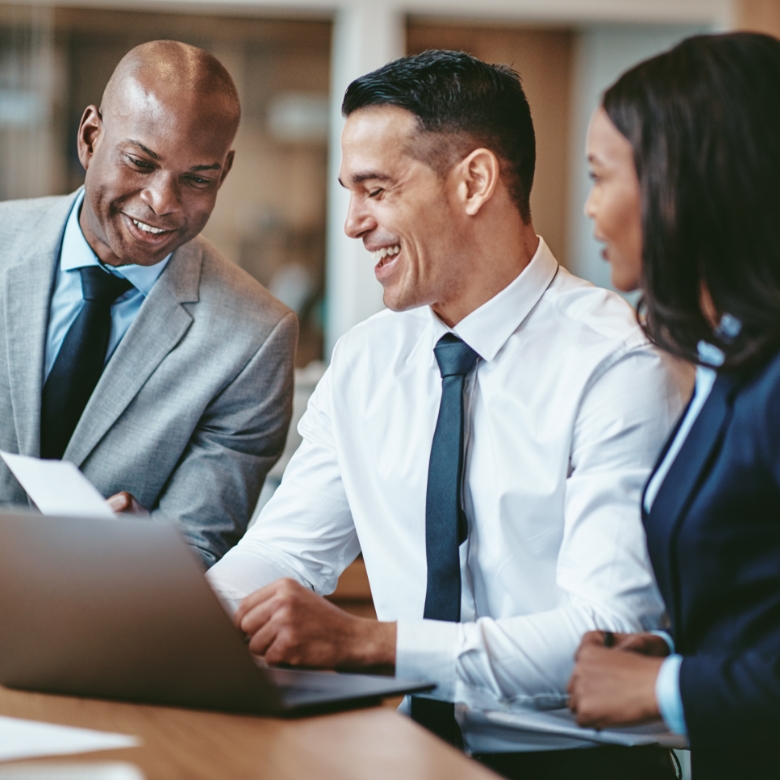 Contact Us
Whether you have questions or you're ready to get started, our legal team is ready to help. Complete our form below or call us at (770) 599-5328.